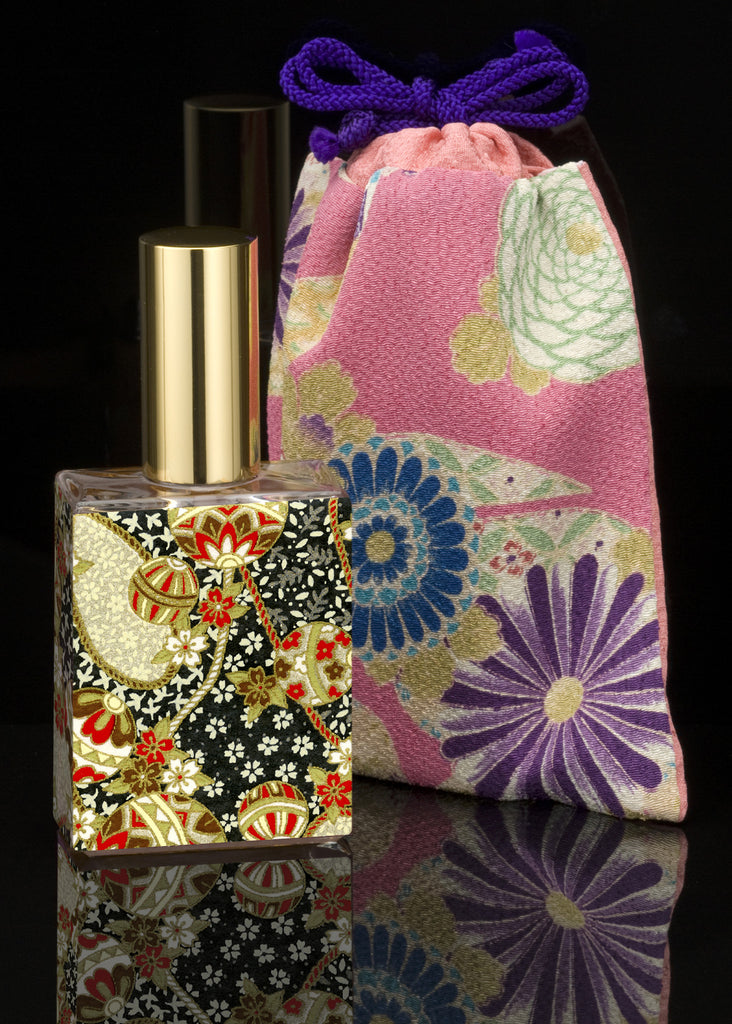 Geisha Perfume Vanilla Hinoki
Vanilla scents tend to have a cloying, candied effect. But not Vanilla Hinoki. Its key ingredient is a woodsy, smoky vanilla found only in Morocco. 
As for the other ingredients:  They kick off with light and sparkling bergamot combined with spicy, wake-up clove, cardamom, and nutmeg. These segue into more soothing mid-notes: cedarleaf, soft bergamot, and lavender. And finally the lingering drydown: exotic, animalic leather; incense-like patchouli; tropical, evergreen amyris; and cleansing, envigorating cedarwood.